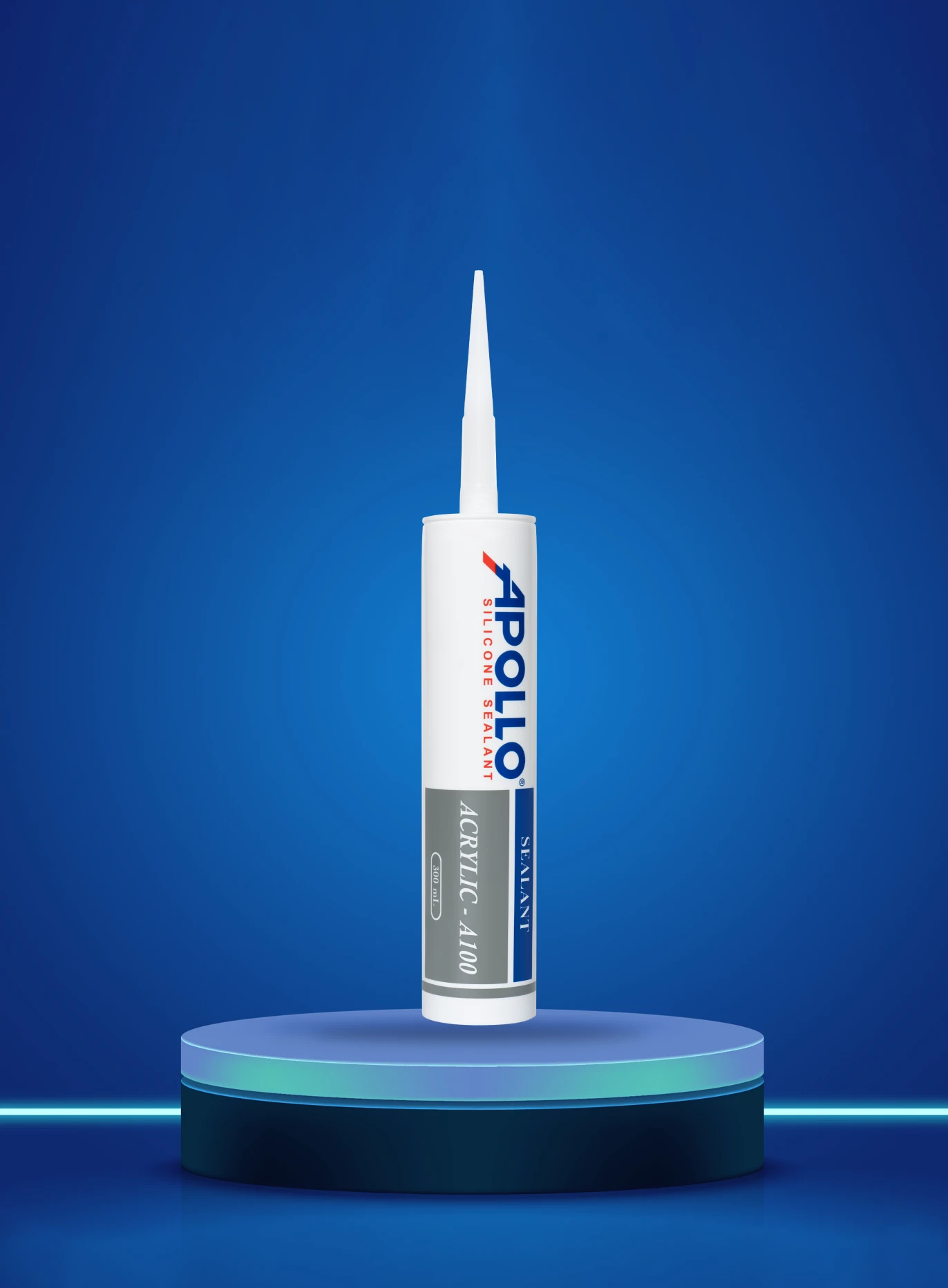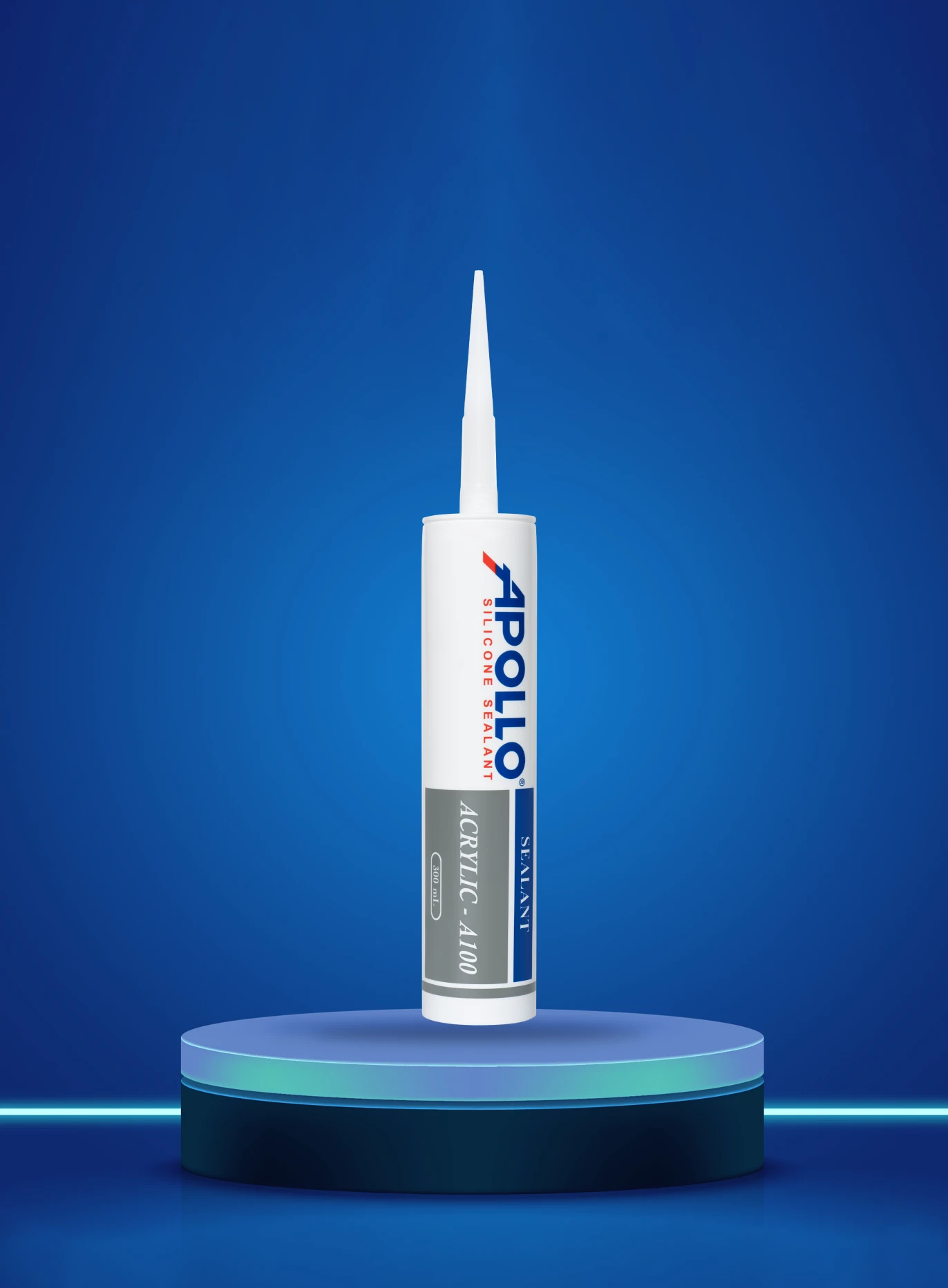 APOLLO Sealant Acrylic A100
APOLLO Acrylic A100 is a premium acrylic sealant - a water-based, anti-mildew, well-adhesive product to most building materials, but especially suitable for sealing plastic piping systems.
Characteristics
High elasticity, good adhesion, anti-mildew
Adhesion to
Plastic, doors, windows, interior wall surfaces, tile joints, aluminum, wood, etc.
Standards
ASTM C639-5 ASTM D412 ASTM C733
Note
Especially suitable for plastic piping systems
Skin-over time
15 minutes
Movement Capability (%)
> 25
Construction surface temperature
5 degrees Celsius to 50 degrees Celsius
Thermal resistance
-10 degrees C to 80 degrees C
The optimum temperature for using silicone sealant is from 10°C to 35°C. After being opened, the storage time is no longer guaranteed. Please take care of the rest amount of the product in the tube as our guideline to maintain the quality at best.

Note: The product lasts 12 months from the date of manufacture at maximum.