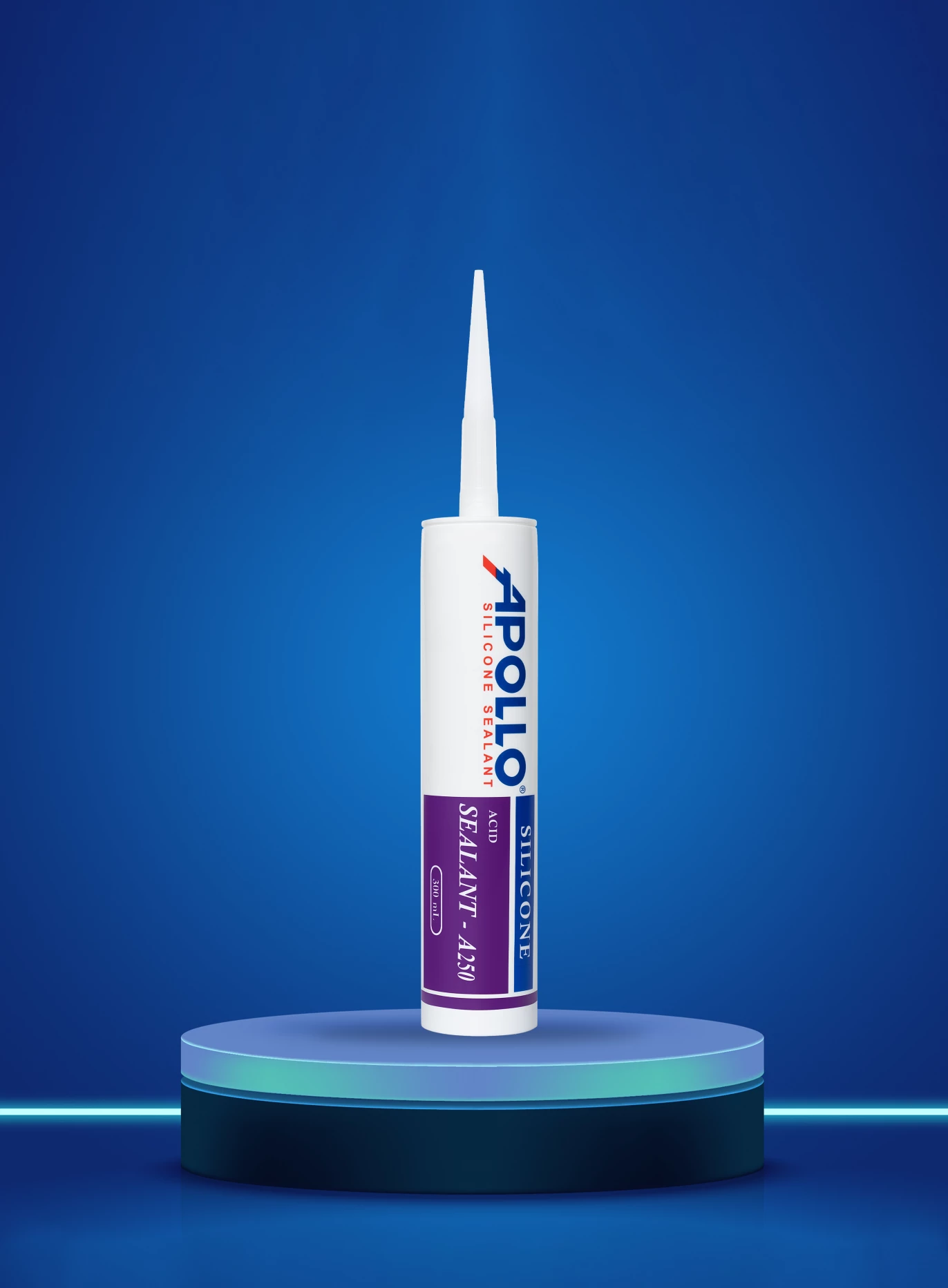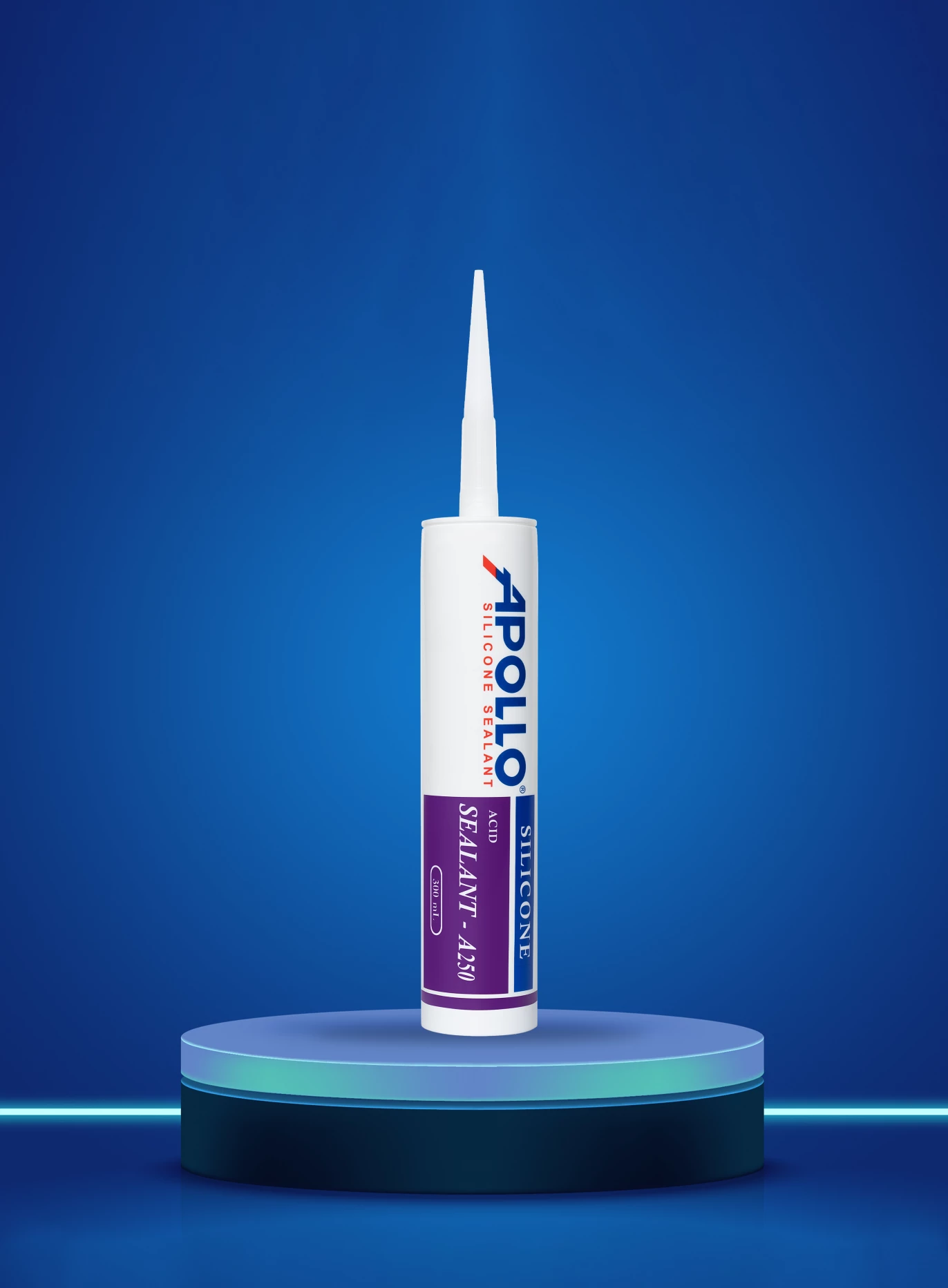 APOLLO Silicone Sealant A250
APOLLO Silicone Sealant A250 is a one-part cure acid silicone sealant that will not discolor or crack when used outdoors or in inclement weather. The product can adhere to most building materials but is especially suitable for sealing glass borders and window frames.
Characteristics
High elasticity Good adhesion. Fast-drying
Color
Clear white, milky white, gray, black
Note
Not suitable for certain types of plastic. Need to use a primer with some materials
Skin-over time
11 minutes
Specific Gravity
1.01 +- 0.05
Tensile strength (Mpa)
1.5
Movement Capability (%)
300
Construction surface temperature
5 degrees Celsius to 40 degrees Celsius
Thermal resistance
-50 degrees Celsius to 150 degrees Celsius
The optimum temperature for using silicone sealant is from 10°C to 35°C. After being opened, the storage time is no longer guaranteed. Please take care of the rest amount of the product in the tube as our guideline to maintain the quality at best.

Note: The product lasts 12 months from the date of manufacture at maximum.