02/06/2022
Special gratitude program - GOLDEN LEVEL
EVERYTHING LIKE APOLLO
Special gratitude program - GOLDEN LEVEL
20 years is a long journey with many difficulties, challenges and efforts for a business, a brand trusted by customers, to assert its leading position in the market.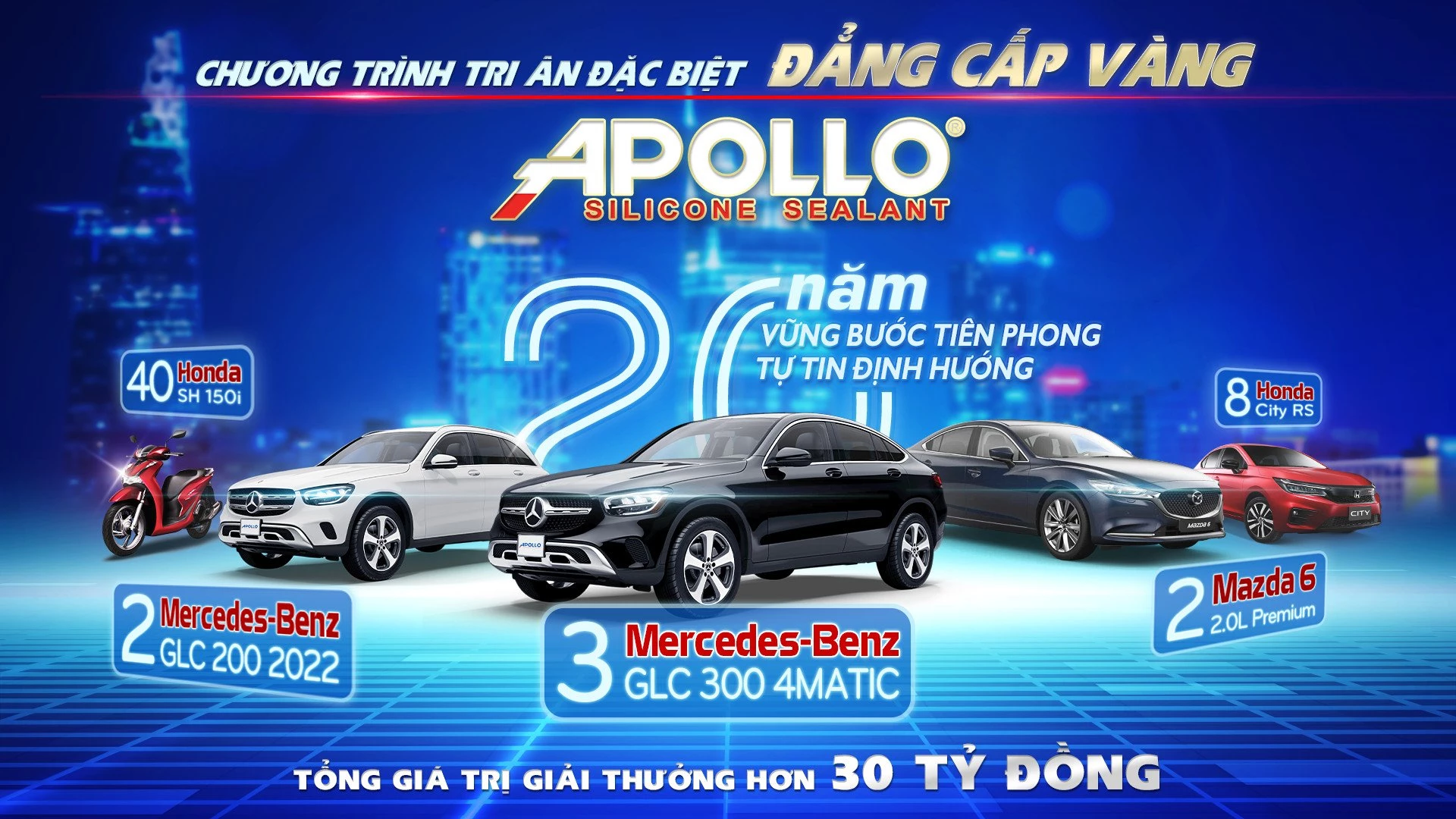 Towards the 20th anniversary of Apollo Silicone's sustainable development on June 15, 2023, the Company decided to build a special gratitude program - GOLD LEVELS for Distributors with extremely rewarding rewards. attractive and classy with a total value of more than 30 BILLION VND:
03 Mercedes-Benz GLC 300 4Matic cars
02 Mercedes-Benz GLC 200 2022 cars
02 Mazda 6 2.0L Premium cars
08 Honda City RS
40 Motorcycle Honda SH 150i
- The program period is from June 1, 2022 to May 31, 2023
- Summarizing the awarding at the Apollo 20th anniversary event on June 15, 2023.
With the business philosophy of "Heart transmits the heart" and the business principle of "Win - Win - Win" always attaches importance to the interests and puts the interests of customers first, we have been and will do everything to share. share difficulties, goodwill to cooperate and connect with our customers for long-term development.
We always keep in mind that "Return the love from the heart" so that whoever comes to Apollo Silicone will "One touch is a lifelong connection".
#ApolloSilicone #BondingForLife #Mercedes #Mazda #Honda
#KeoXayDung #KeoKinh #KeoSilicone #20thAnniversary
_____________________________________
One touch is a connected life
Apollo Silicone - The glue of life
039 2177 799 - (028) 6290 6499