30/11/2016
Apollo Silicone asserts the extreme level at VietBuild 2016
VIETBUILD HCM 2016 happened at Saigon Exhibition and Convention Center – SECC (799 Nguyen Van Linh, Tan Phu Ward, 7 District, HCM City). Quoc Huy Anh Corp joined as the main sponsor – This is the reassertion of the succeed and the extreme level of APOLLO Silicone brand in the Vietnam market.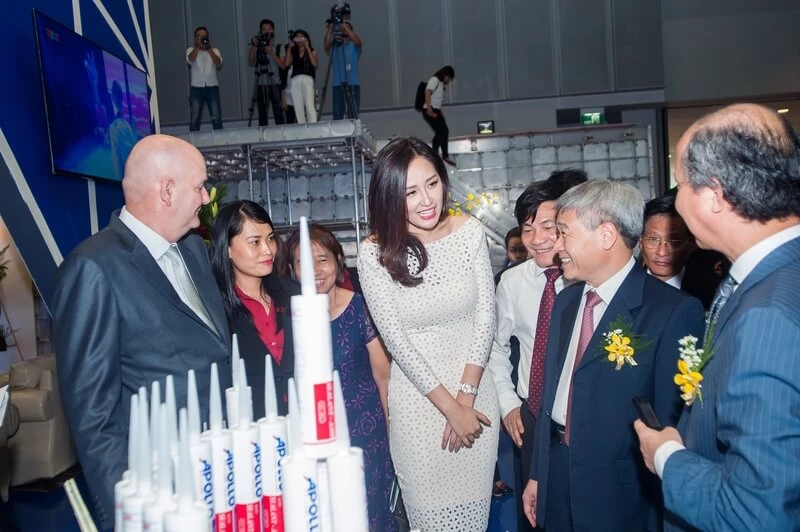 VIETBUILD HCM 2016 was considered the biggest exhibition in terms of construct, building materials and decoration fields, which attracted more 1000 enterprises and 3500 booths. The number one brand in Silicone Sealant - APOLLO has sponsored VIETBUILD to display a series of premier products adapting all the needs of customers.
APOLLO Silicone Sealant's booth, which displayed all commercial products of APOLLO and Dow Corning brand, was outstanding at VIETBUILD HCM 2016 thanks to the state-of-the-art decoration and impressive scale. Dow Corning Silicone sealant products, which was exclusively distributed by TTG Corp – a member of Quoc Huy Anh Corp, were introduced specially at the exhibition.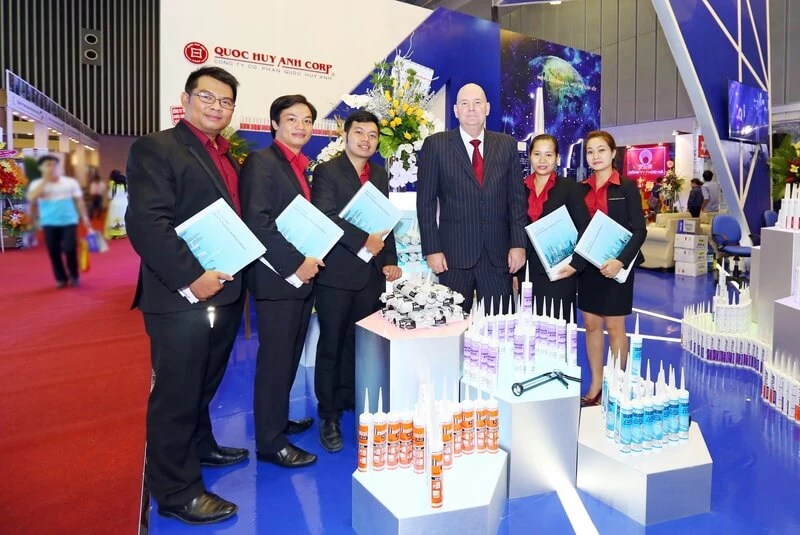 APOLLO Silicone brand is the cooperative product by QUOC HUY ANH CORP and the 02 biggest Silicone Groups in the world, which are Shinetsu – Japan and Dow Corning – USA. We always make sure that 100% raw silicone sealant of APOLLO was supplied by Shinetsu and Dow Corning Groups.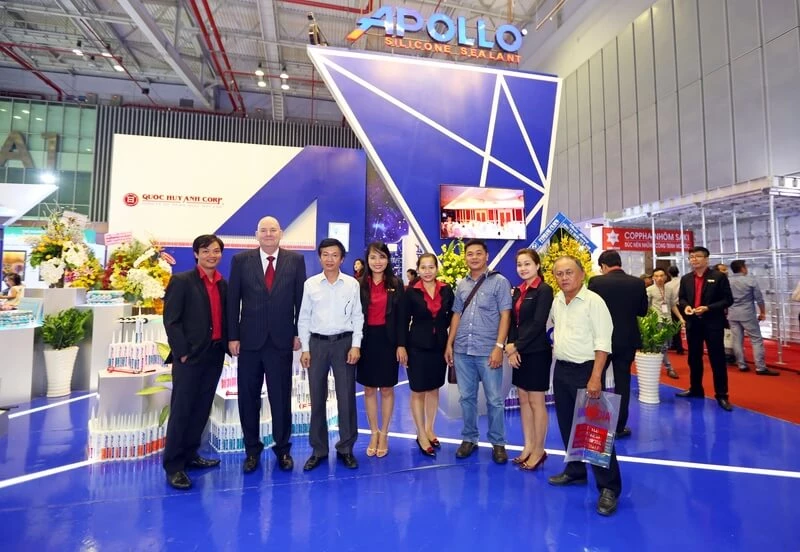 Attending VIETBUILD is one of annual marketing activities of QUOC HUY ANH CORP with the main purpose is demonstrating the power and determination to develop APOLO Silicone Sealant brand, continue leading Vietnam's market and extend the brand at potential international markets.
Related News